Home
/
Decoration
/
【Décor】Royal Lion Head Light Weight Wall Waterfall Fountain with LED Lights & Pump for Outdoor Patio Garden Backyard
【Décor】Royal Lion Head Light Weight Wall Waterfall Fountain with LED Lights & Pump for Outdoor Patio Garden Backyard
About this item
GARDEN DÉCOR: Decorative lion wall fountain statue will provide a tranquil and soothing addition to your outdoor living space, yard, or patio
DURABLE DESIGN: Constructed from durable, lightweight resin with a lion's head design, the fountain is weatherproof, rust-resistant, and resilient
BUILT-IN LED LIGHTS: Built-in LED lights in each tier keep the fountain illuminated for a magical display
INCLUDES ACCESSORIES: Includes a pump and all necessary parts for installation without additional hardware
EFFICIENT SIZE: Measures 18.31" x 9.65" x 32.1" for a peaceful atmosphere without taking up too much space
---
Product Description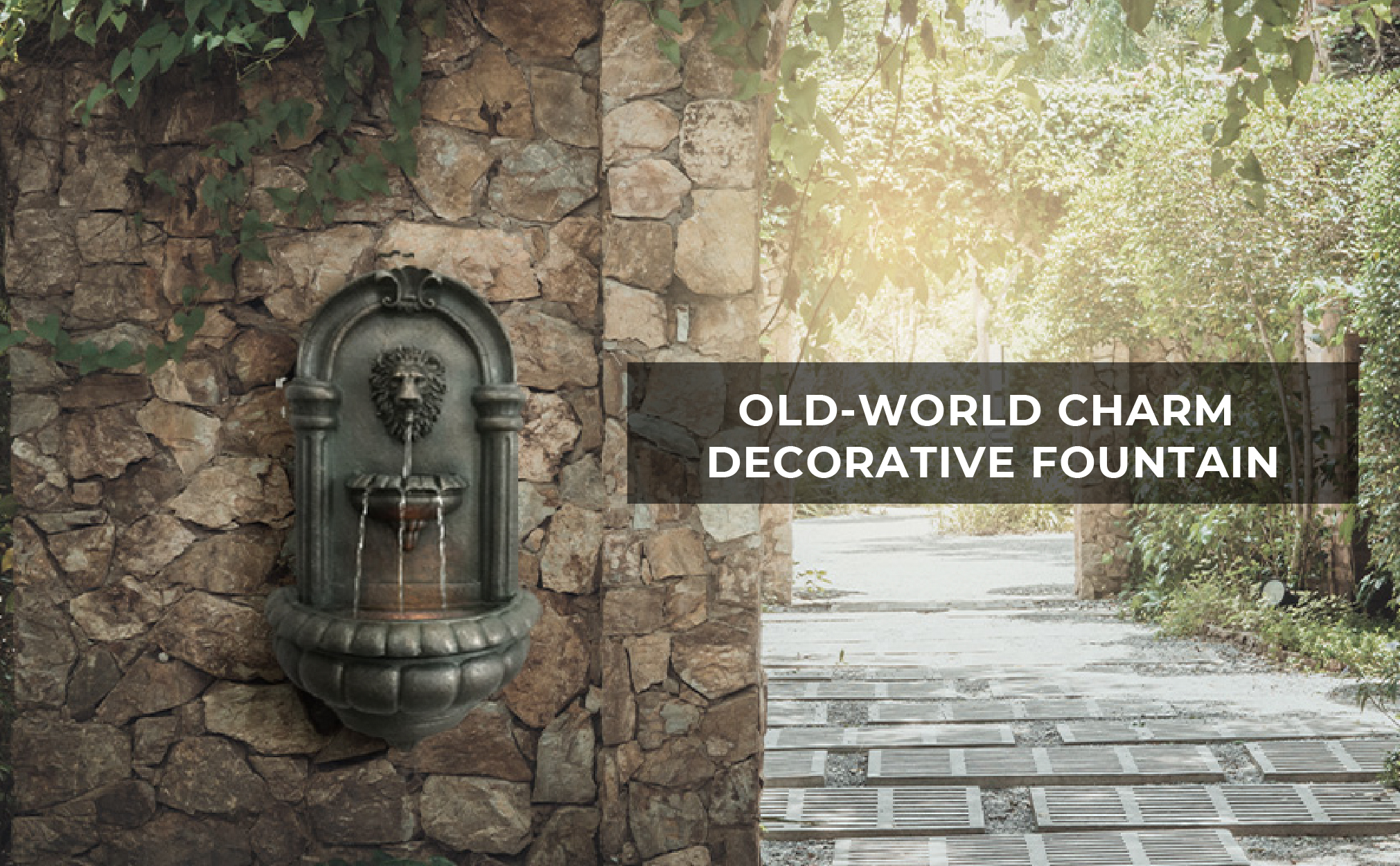 Add old-world charm to your lawn with the elegant Peaktop Outdoor Tiered Lion Head Stone Wall Fountain with LED Light. This decorative wall fountain provides a tranquil and soothing addition to your porch, patio, or backyard. Featuring a timeless design with a natural stone finish and a lion head, this wall fountain is a stylish addition to your home's outdoor area. Constructed from durable, lightweight resin with a natural look and realistic stone texture, the fountain is weatherproof, rust-resistant, and resilient. Relax to the sounds of the soft, water as it flows out of the lion's mouth to the tiers below. The included LED lights keep this fountain lit to illuminate your garden. For quick installation and convenient operating, the water fountain includes all necessary parts and a pump. This decorative water fountain measures 18.31" x 9.65" x 32.1" to fit almost any outdoor space.
At Peaktop, we take pride in our high quality fire pits, fountains, and garden accessories for your backyard. Constantly striving to exceed all safety standards, we believe safety is a top priority when we manufacture our beautiful, unique pieces that will enhance your home's outdoor living space.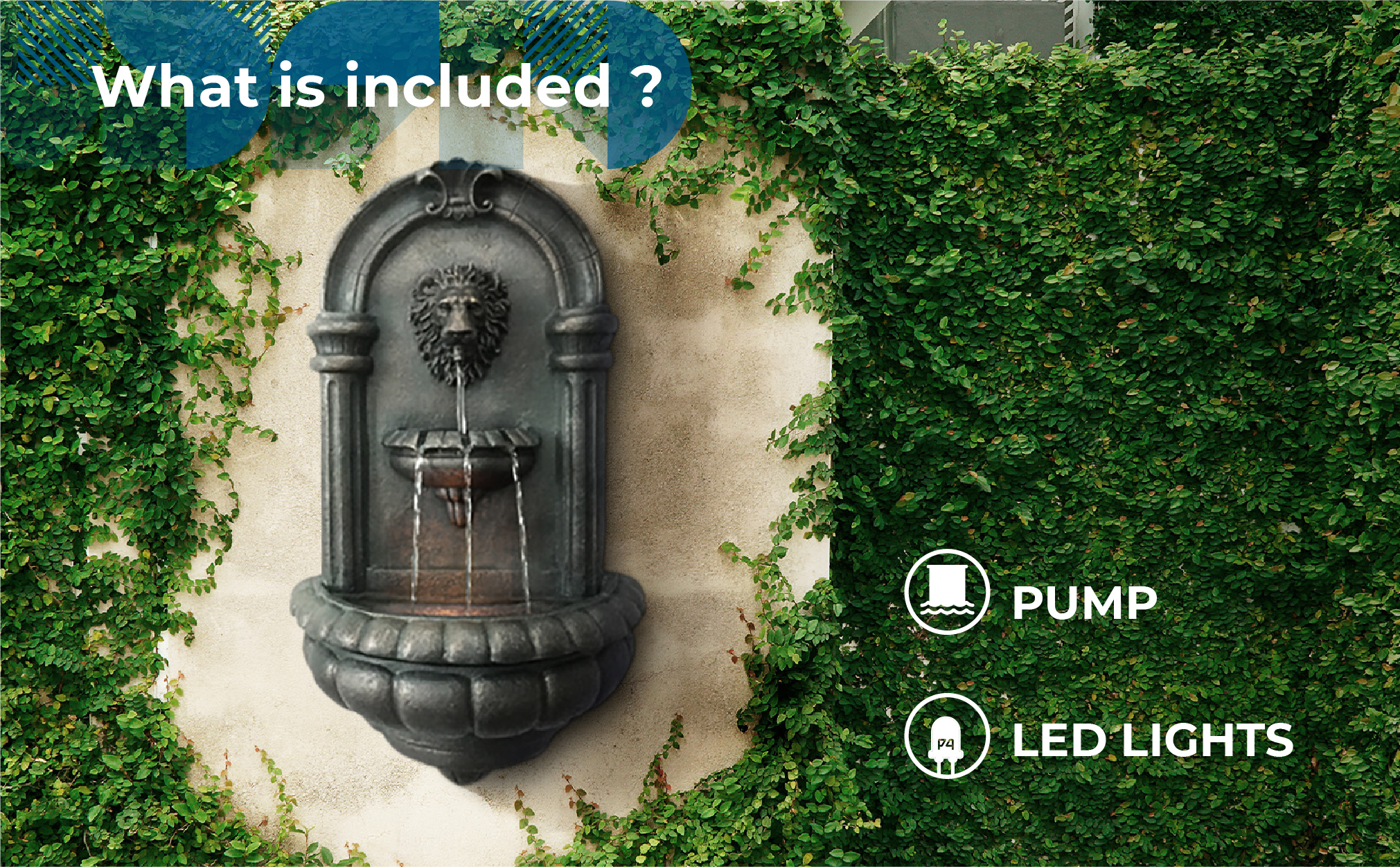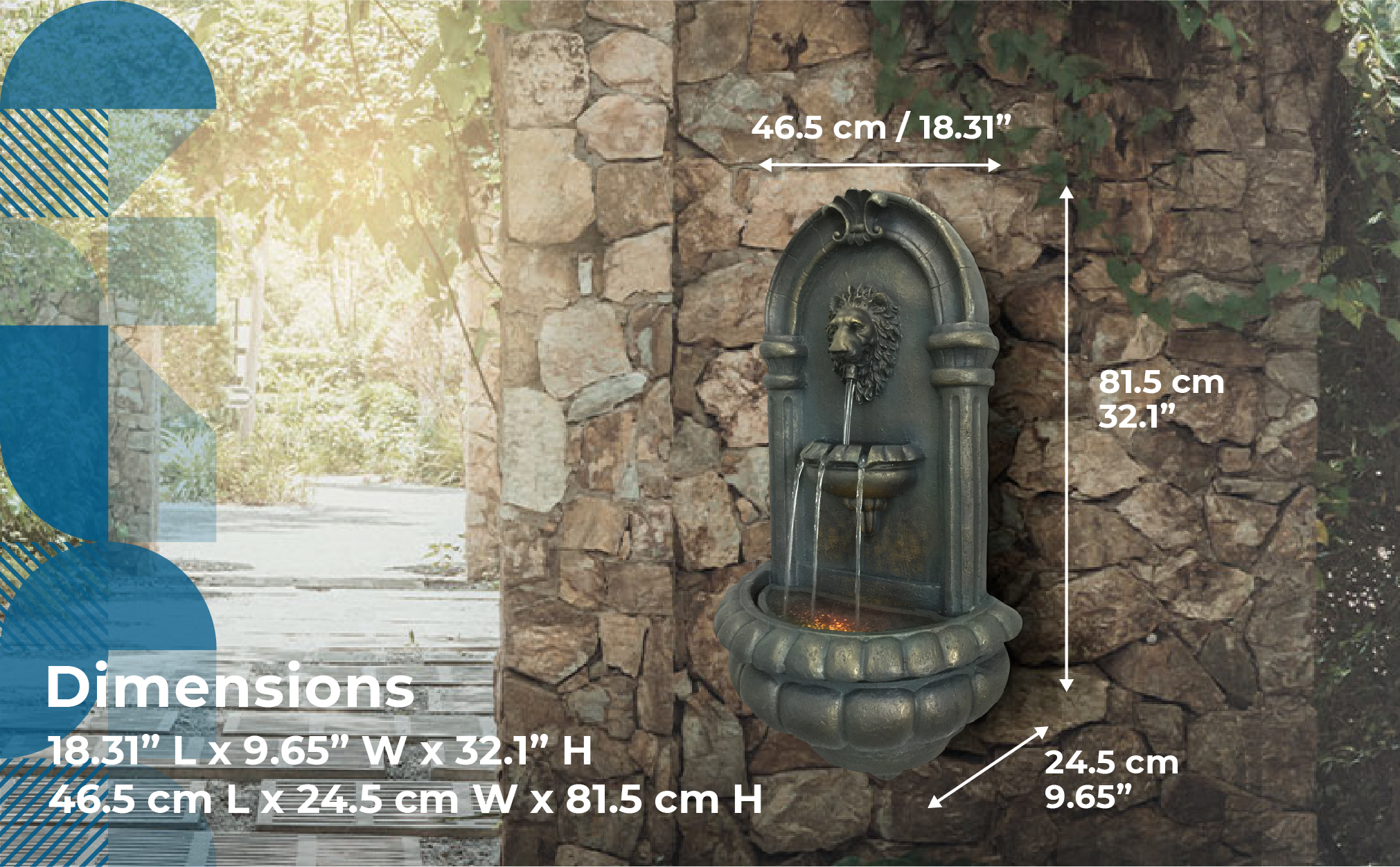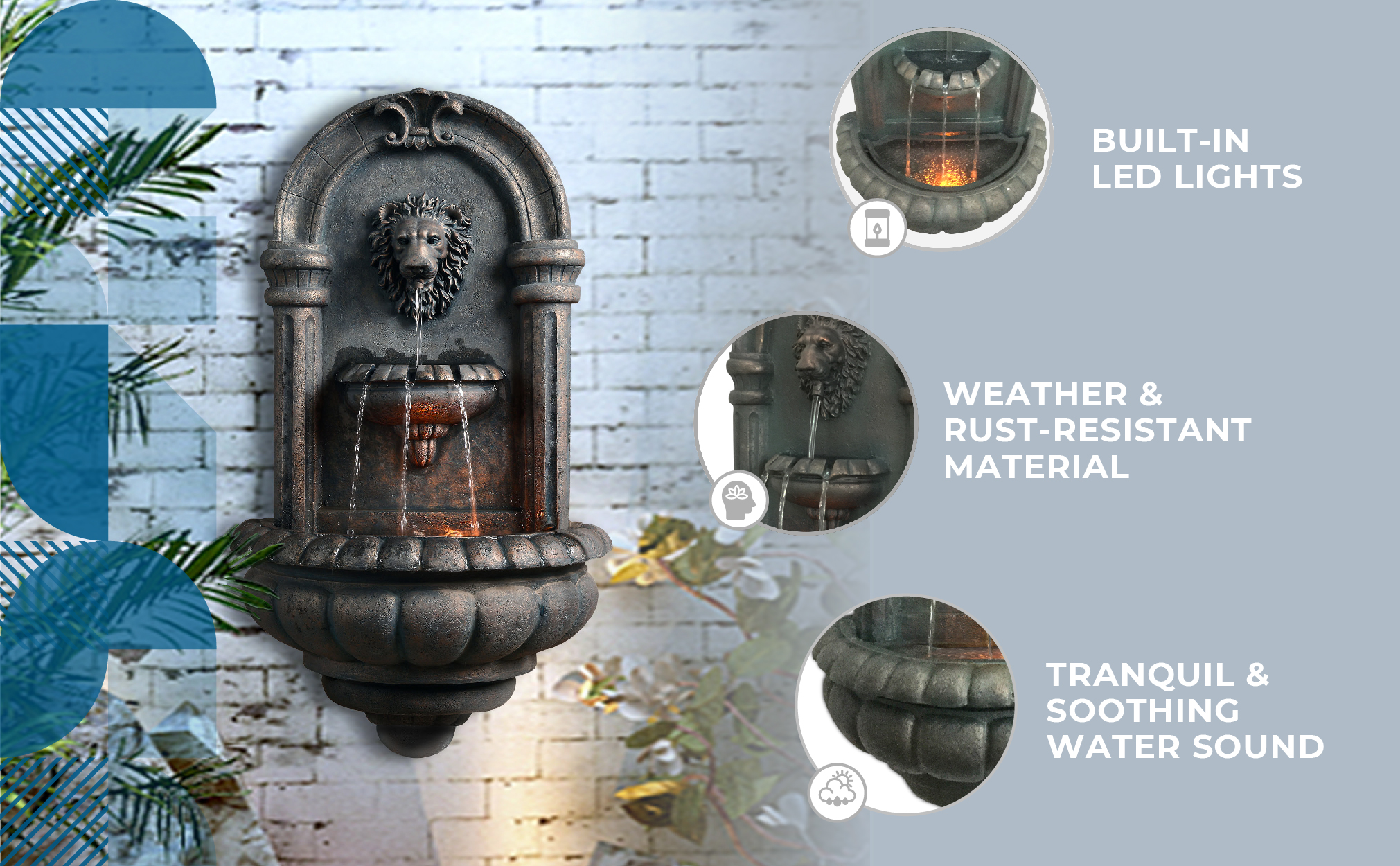 ---
Customer questions & answers
Question:Does this fountain works with 220 volts?
Answer:No this is 110v
Question:please tell me the size of this fountain.
Answer:Hi, its 18"x33"x10" deep
Very nice fountain, splashes a little if you fill it to high
Question:Lights did not come with my item
Answer:yes
Question:What is the warranty on this fountain?
Answer:Hi Customer. This item has 30 days warranty.
Special discount activity area